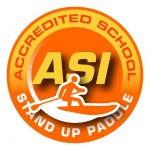 We have 9 different paddle boards to choose from ranging in lengths from 14ft to 8ft, We also have an ASI Qualified instructor who holds ASI SUP Instructor accreditation for Level 1 Enclosed Flat Waters, Level 2 Exposed Waters and Level 3 SUP Beginner Surf.
Our instructor can talk you through your first time or cater for the experienced as a guide.
ASI is the world's leading surf and paddle training and accreditation organisation www.academyofsurfing.com.
Paddle boarding is a very unique and enjoyable way to explore the Lagoon. The paddleboards are Naish and Starboards, there are also guided tours through the Lagoon as well if that's what your after, they are available from the Ocean View boat shed on the Lagoon foreshore.