Ocean View Apartments are an original Lord Howe Island business started more than 120 years ago and is proudly operated by 6th generation descendants of T.B. & Mary Wilson, who settled on Lord Howe Island in 1876. Ocean View is ideally situated off the main road and is close to many island facilities including restaurants, cafés, general stores, bike hire and the post office. Just 100 metres away you will find the only jetty on the island, lagoon beach for a quiet swim, Old Settlement & Ned's Beach for great snorkelling & fish feeding. A short climb up the back paddock and you can capture amazing panoramic views of the island & lagoon.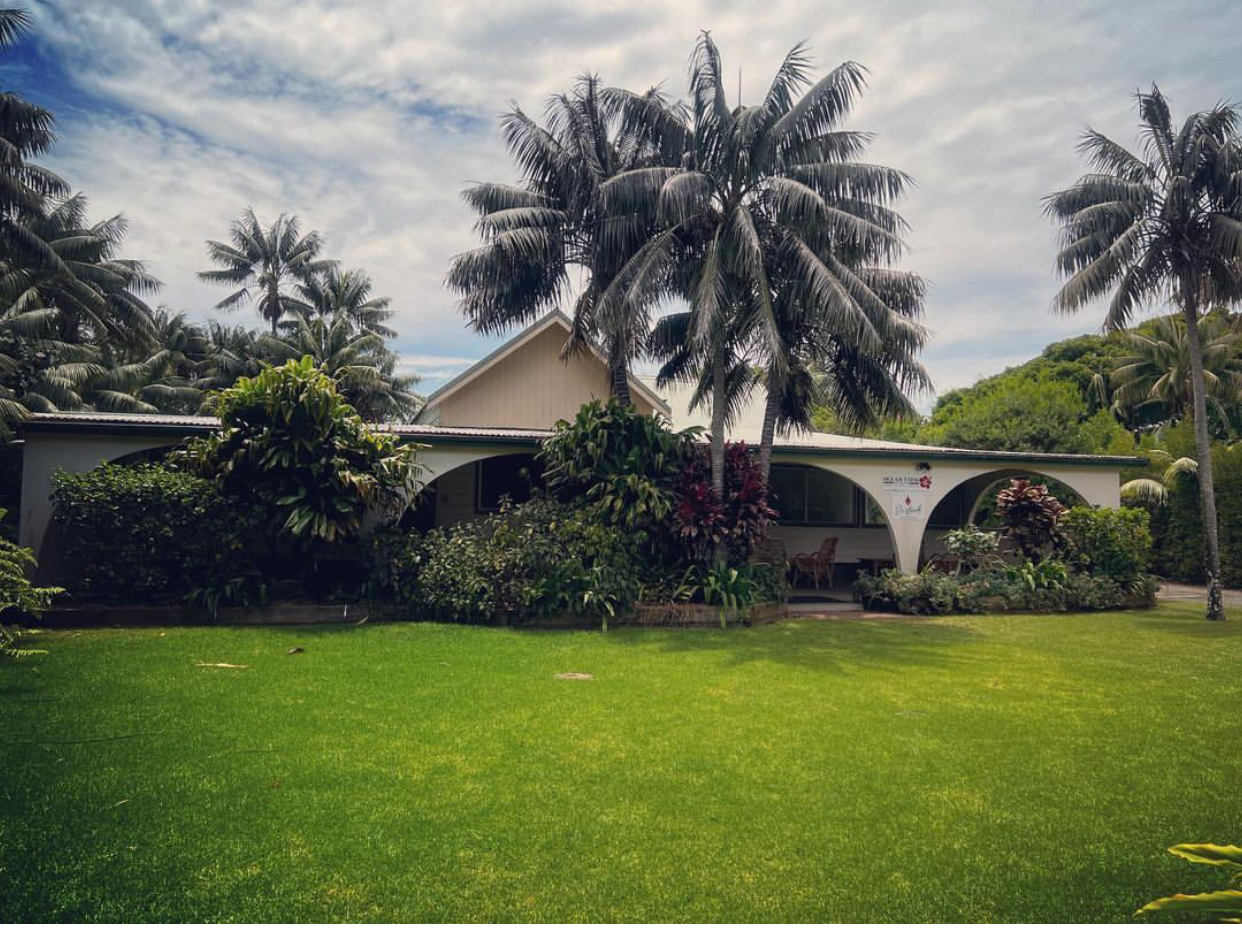 Ocean View is a unique blend of the old & the new, featuring a large refurbished lounge & recreation area which is the original homestead (1876), in this historic building is our games room which consists of a pool table, table tennis table, small library & plenty of room to just sit & relax.
Also in this area is Driftwood Bar & Restaurant is open for dinner 4 nights / Thursday – Sunday & lunch on Sundays.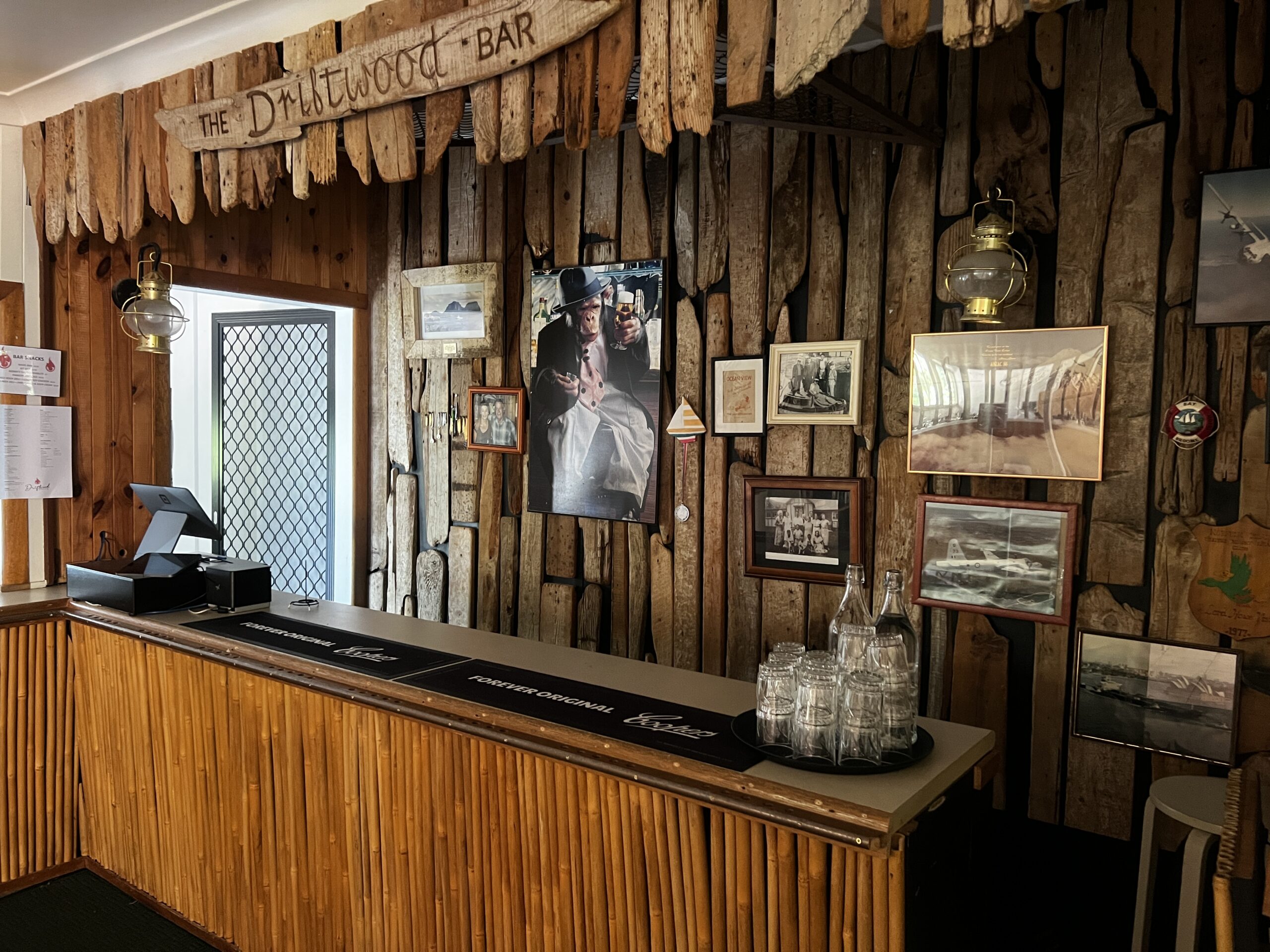 There is a super grass tennis court, tennis balls & racquets provided, and a 12 x 6 metre saltwater swimming pool with lounge chairs to sit & soak up the sun.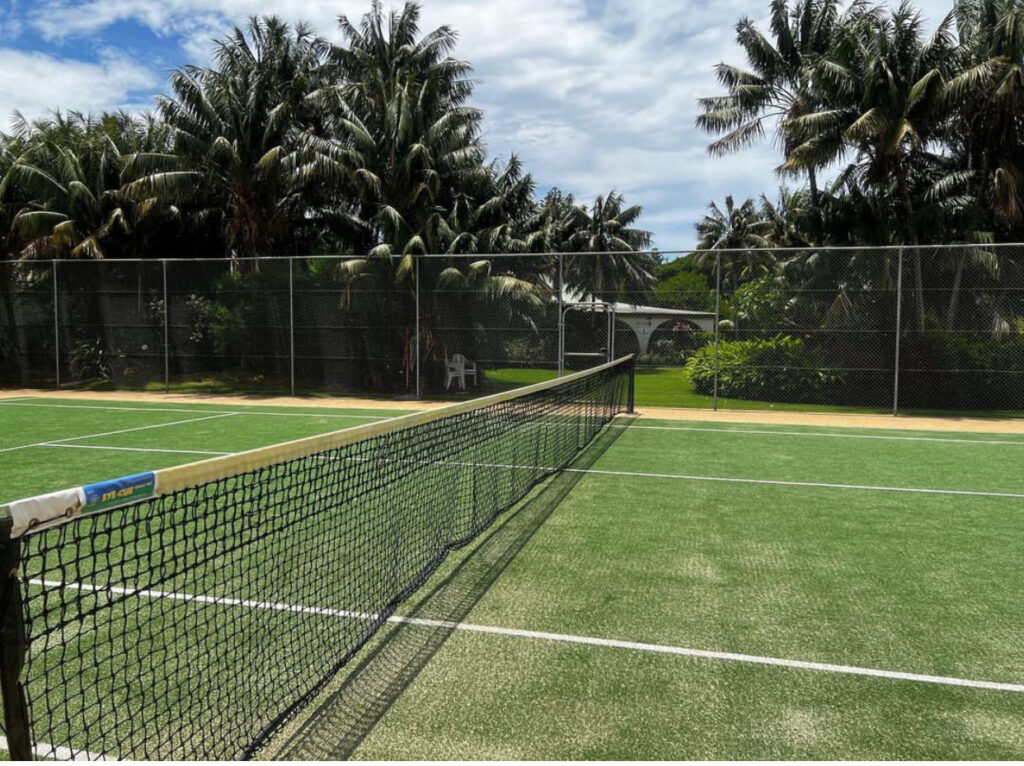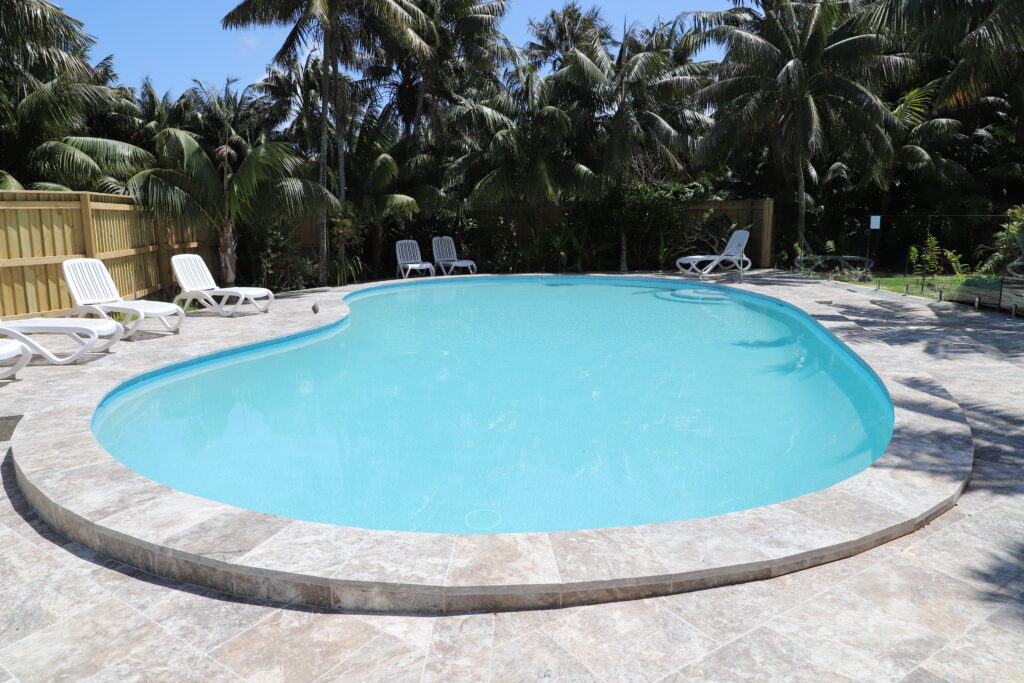 ---
HISTORICAL IMAGES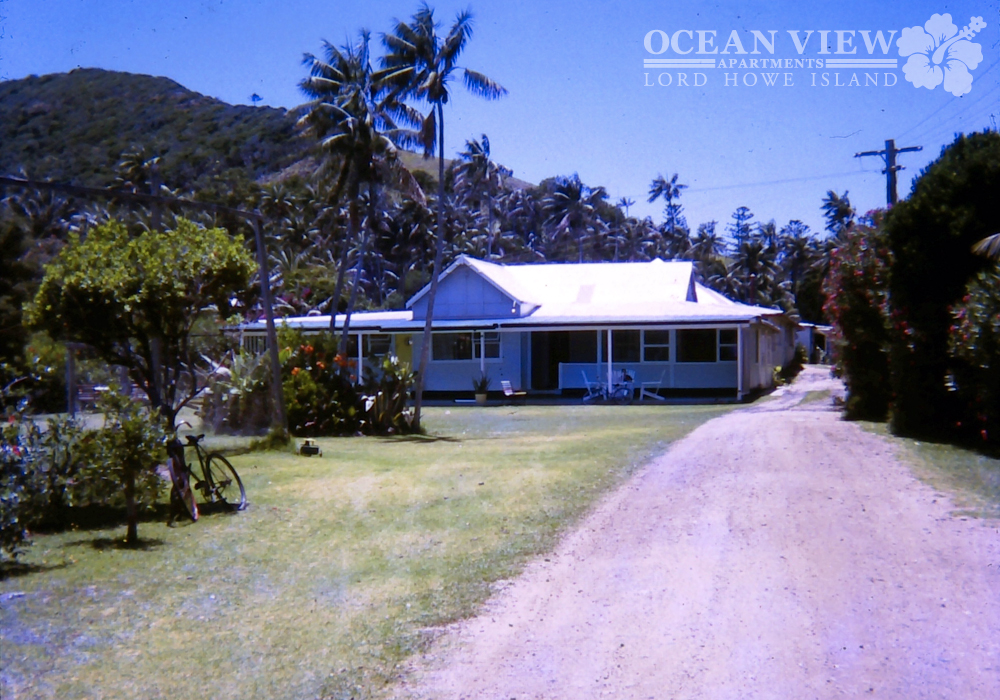 The original Ocean View homestead circa 1968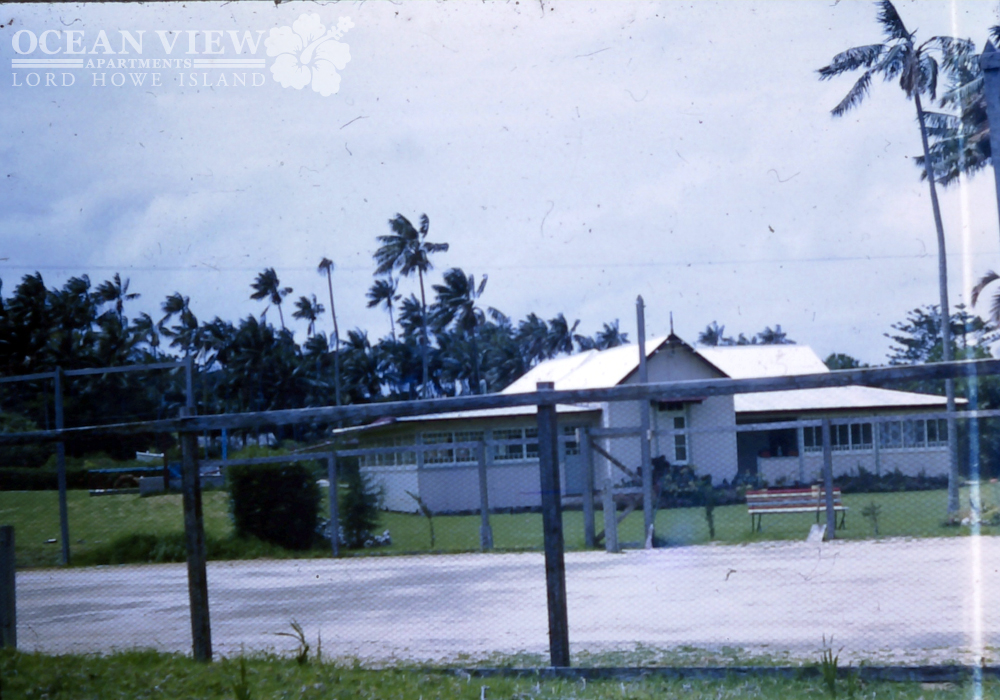 Tennis court construction from clay (1948) to cement 1968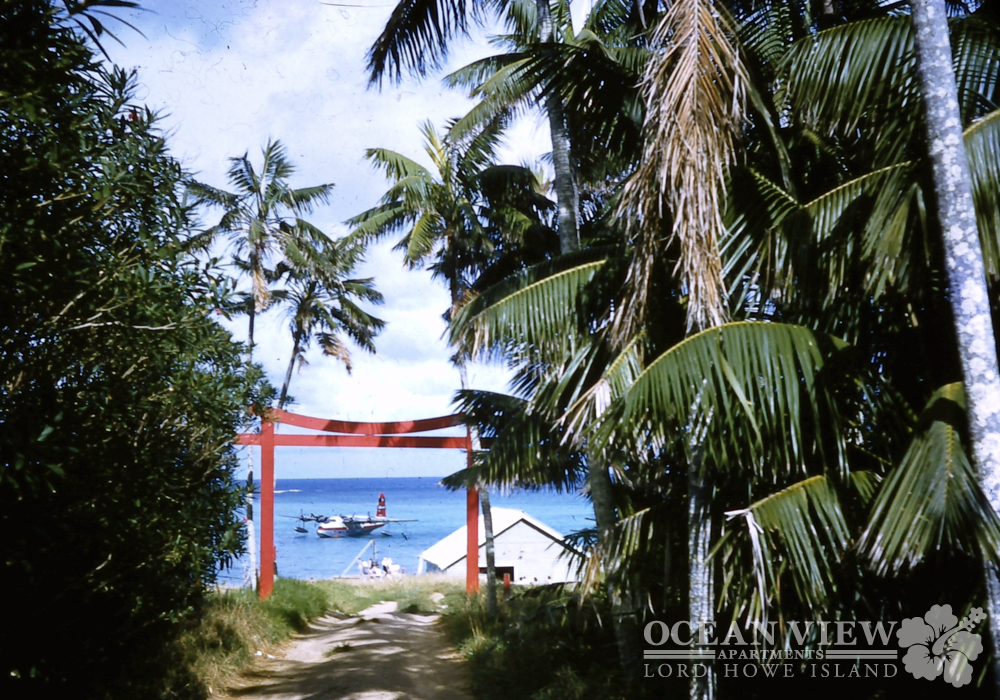 The view down the old drive way, note the jetty and the flying boat circa 1968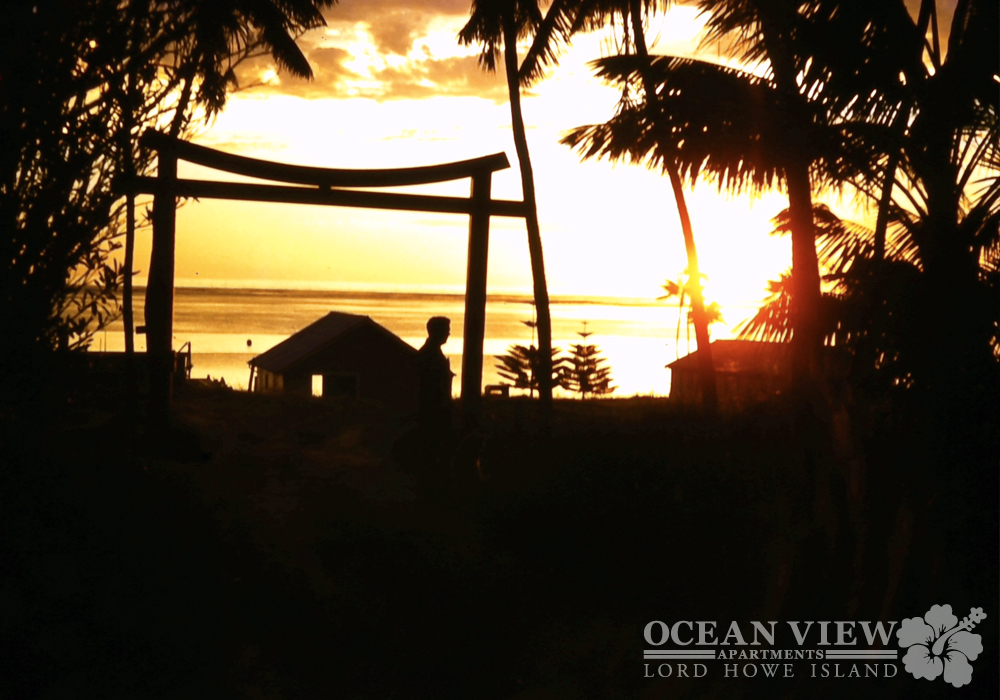 Sunset over Ocean View's original boat shed, note – silhouette of Allan Wilson.